Electric Citroën ë-Berlingo
The electric Citroën ë-Berlingo battery allows freedom of movement thanks to its 280 km driving range. As for its electric motor, it provides 100 kW of power – equivalent to 136 hp – allowing you to reach 130 km/h.
In-Car Comfort
Part of the Citroën Advanced Comfort® programme, Citroën ë-Berlingo electric offers optimal comfort for all its passengers. The leisure activity vehicle has unparalleled airiness and incredible storage volumes. The 775 litre boot volume can be increased right up to a cavernous 3,500 litres on LWB versions with all seats folded down. ​
The ultra-flexible family car
Citroën Berlingo has been the benchmark for leisure activity vehicles since 1996. The third generation retains all the advantages of its predecessors with an injection of modernity. Citroën Berlingo provides an innovative and daring response in terms of design, versatility and practicality.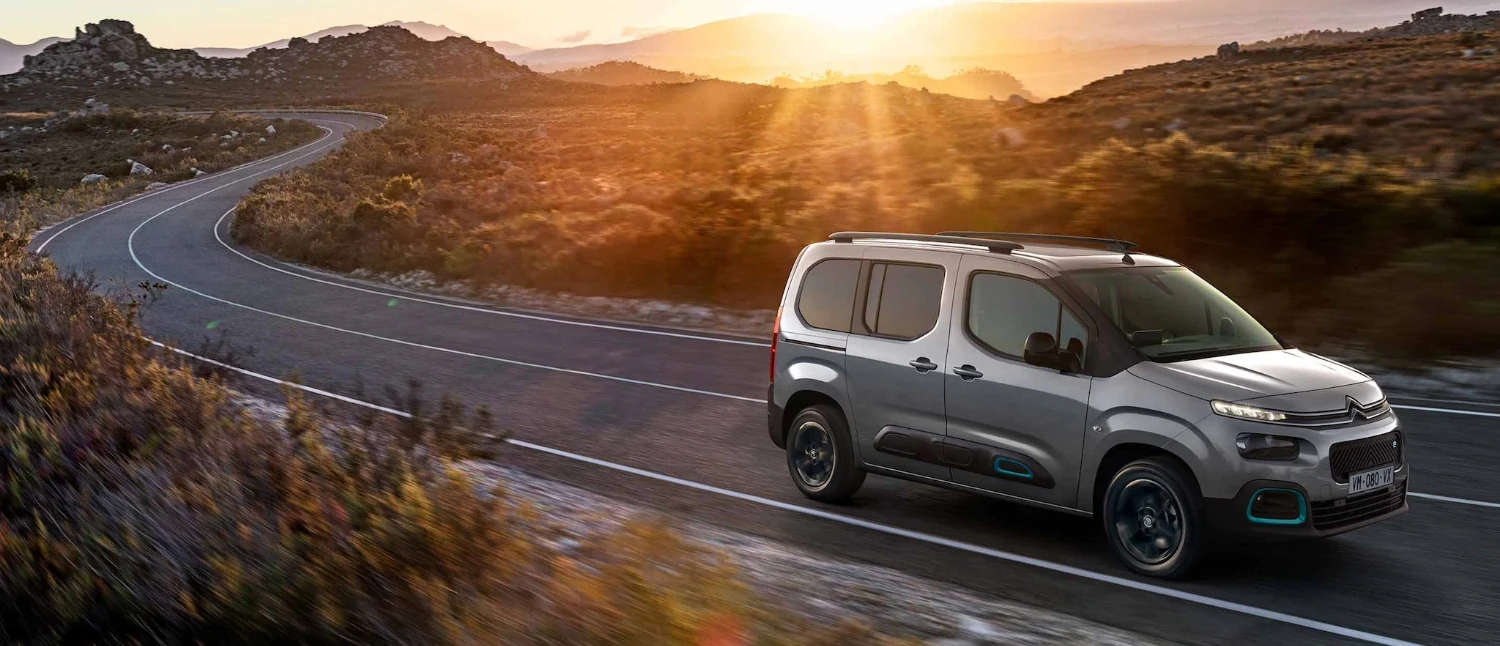 ASSERTIVE PERSONALITY
Versatile and spacious
With its high, short bonnet and expressive front end, Citroën ë-Berlingo presents a dynamic design, set off by its roof bars.
Modern and fun, it comes in two lengths, MWB and LWB, accommodating up to seven passengers.
BOLD CHARACTER
Leisure activity vehicle with a dynamic body shape
Citroën ë-Berlingo is a breath of fresh air with its robust design and flowing lines. It displays a decidedly modern style with its high, short bonnet, its expressive front end, its forward-set windscreen, its Airbump® and its colourful graphic signature. It therefore conveys daring, practicality, intelligence and comfort.
CITROËN Ë-BERLINGO REFLECTS YOUR PERSONALITY
Citroën ë-Berlingo invites you on an understated journey with its White Colour Pack, visible around the fog lights and on the side strips.
This graphic signature goes perfectly with the wide range of seven body colours. In the electric version, an Anodised Blue Colour Pack is also available.