CHARGING
Battery charging is accelerated using a 32A Wall Box, taking less than 2 hours with the optional 7.4 kW charger. Charging can be programmed and deferred, to benefit from more reasonable off-peak electricity tariffs. Customers programme the vehicle charge using the touchscreen in the cabin or their smartphone via the MyCitroën app. The charging cables are stored in a dedicated space under the boot floor. The charging flap located on the rear left-hand side of the car, integrates a LED indicator for visually monitoring the process: a white light for welcome mode, a flashing green light for charge under way, a blue light for deferred charging, and a green light once the charge is complete. Charging really is that simple!
DESIGN
Citroën C5 Aircross SUV Hybrid can be specified with touches of blue (on the front bumper insert and the Airbumps®). On the left-hand side of the tailgate, the "Hybrid" badge denotes the new Plug-in Hybrid drivetrain. Stylised "H" logos also feature on the two front wings. Citroën C5 Aircross SUV Hybrid keeps all of its powerful, robust and energetic personality: a true SUV with a strong character. With a wide front end, raised bonnet, strong visuals such as the Airbumps® featuring a coloured insert, a choice of 18 or 19-inch alloy wheels, ground clearance of 230 mm, under-body and wheel-arch protection, stylish two-tone roof bars, and an optional panoramic opening glass roof on Flair Plus versions..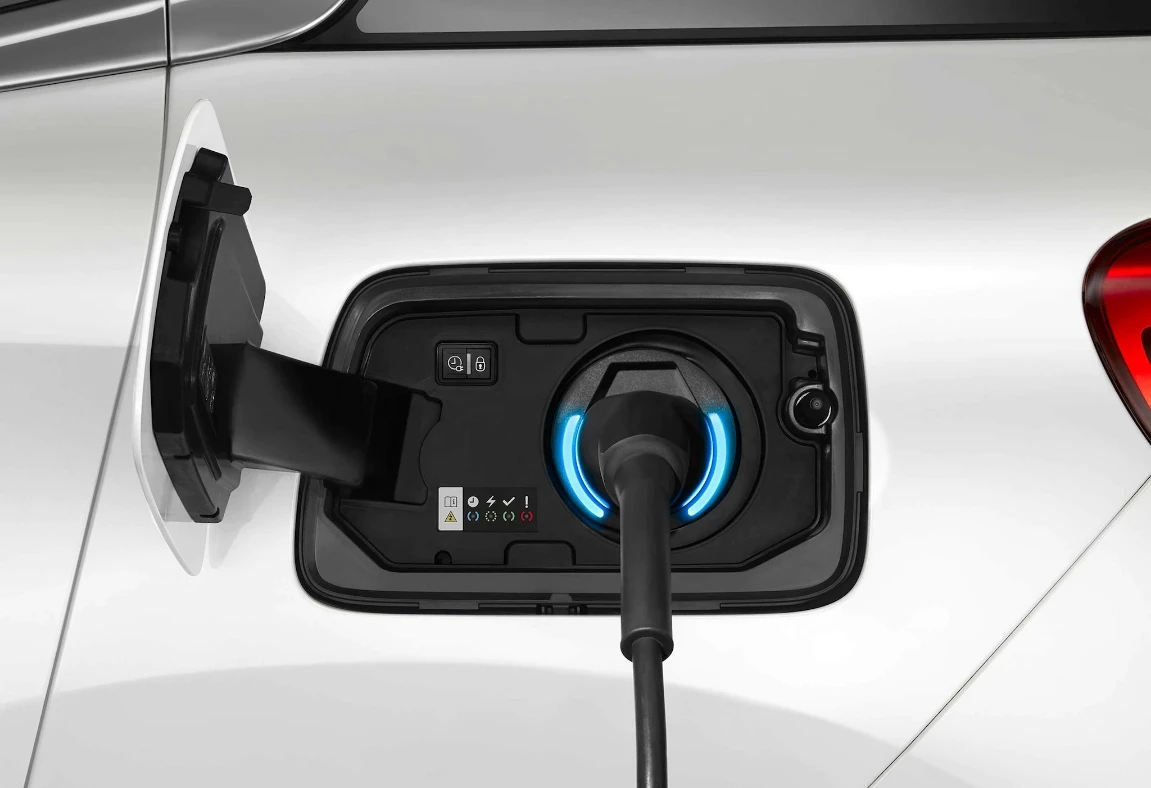 E-COMFORT
In 100% electric mode (ZEV), acoustic comfort is improved and the hushed cabin tone on board C5 Aircross SUV Hybrid is untroubled by vibrations. The "cocoon" effect is further enhanced by acoustic laminated front windows; passengers are comfortably protected from exterior noises.
C5 Aircross SUV Hybrid keeps its suspension system with Progressive Hydraulic Cushions® that filters and absorbs road obstacles and irregularities, giving occupants the impression of flying over the road, while ensuring outstanding poise and dynamism. In a feature specific to the hybrid version, C5 Aircross SUV Hybrid is equipped with a multi-link rear axle for unshakeable balance.
ADVANCED COMFORT SEATS
Citroën C5 Aircross SUV Hybrid features wide seat bases and backs. Combining high-density foam inside and 15 mm-thick textured foam on the surface, they guarantee comfort, softness and support at all times.