100% ELECTRIC
The electric motor of New ë-C4 X has a power output of 100 kW (136 hp) and a torque of 260 Nm available instantly for a 0-100 km/h in 9.5 seconds in Sport mode. The electric motor battery has a capacity of 50 kWh and is guaranteed for 8 years or 160,000 km at 70% of its charge capacity. In addition to its range (up to 360 km in WLTP cycle), New ë-C4 X adds a Brake mode that amplifies its deceleration without depressing the brake pedal while the brake pedal while recovering energy.
A unique and refined design
The New ë-C4 X Electric offers a distinctive and elegant alternative to classic midsize sedan and SUV models, while being part of the latest generation of the Citroën family of cars. At 4.60 m long, the sleek lines give the impression that they are leaping forward. At the rear, elegant LED lights compiment those of the front. Placed on either side of the boot, they are inserted in the corners and hug the sides of the car, certifying the dynamism of its design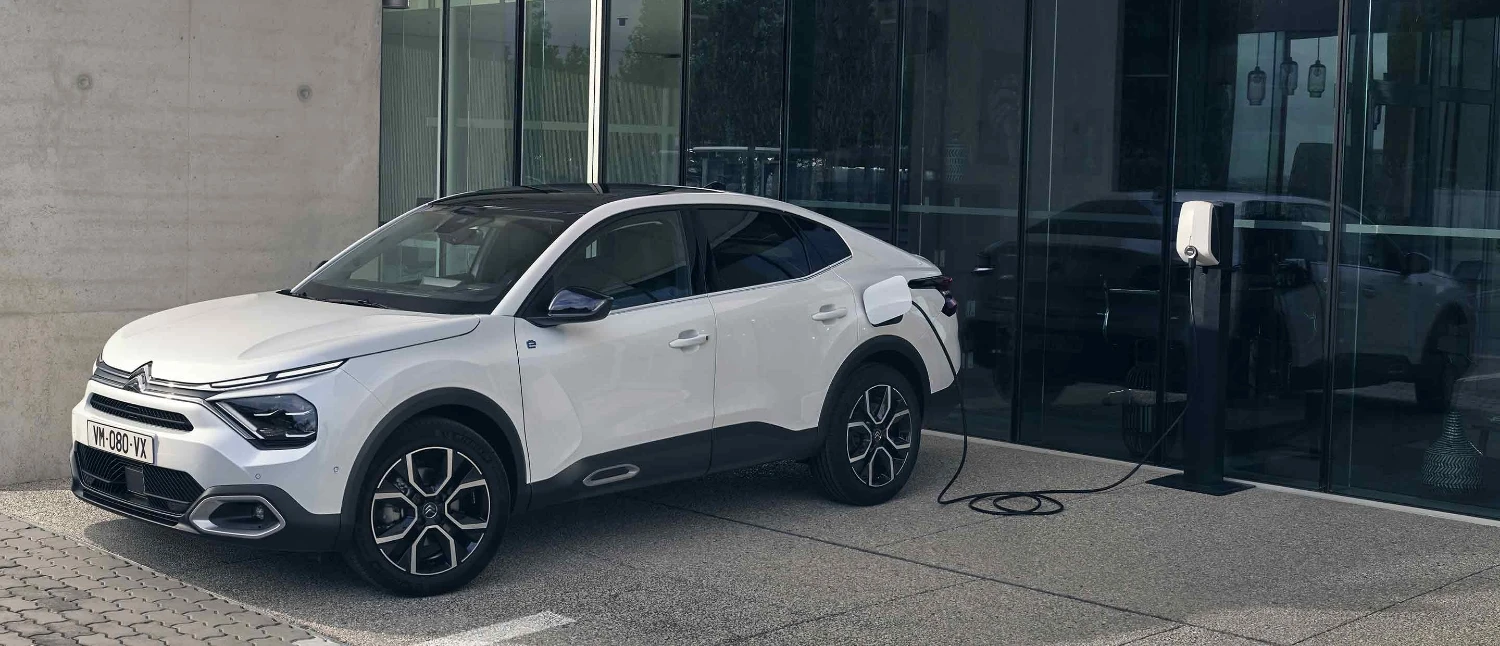 THE ATTITUDE AND MODERNITY OF AN SUV
Thanks to large 690 mm wheels, the New ë-C4 X Electric offers you an SUV-inspired stance with a higher driving position than a classic sedan. They inspire ruggedness with their matte black wheel arch guards and Airbump with Airbump® color inserts on the lower body. body sills. At the rear, below the large boot opening, the bumper is sculpted. Higher up, the rear hatch panel features an integrated an integrated spoiler at the top
FOR THE ULTIMATE COMFORT EXPERIENCE
Citroën has developed a complete program intended to provide unprecedented ultimate comfort to the driver and his passengers. Named CITROËN ADVANCED COMFORT ®, this program consists of providing innovative, technological and intelligent solutions at the service of well-being. All user expectations are thus taken into account, confirming Citroën's legitimacy in terms of automotive comfort. Four major themes dictate this engineering of well-being: the cocoon effect, practicality, fluidity and serenity.