DESIGN
New Citroen e-C4 - 100% electric allows you to drive in all-electric mode on a daily basis. Enjoy being free from the noise and vibration of road surfaces and from the stress of the outside world. Travel in peace, in a cocoon-like environment where all external stresses are filtered out. Savour the quiet driving experience, with its direct acceleration and smooth suspension, giving you real driving pleasure. Feel at home in the soft, welcoming Advanced Comfort Seats, surrounded by the carefully designed ergonomics, with interfaces and dedicated services that integrate perfectly into your life. Everything contributes to enhancing comfort on board, for all passengers.
ZERO EMISSIONS AT TAILPIPE
New Citroen e-C4 - 100% electric ensures quiet and easy electric driving. It is equipped with a 50 kWh capacity battery, which offers up to 350 kilometres of range (WLTP combined cycle).The battery has an 8 year or 160,000 kilometres warranty for 70% of its original charge capacity.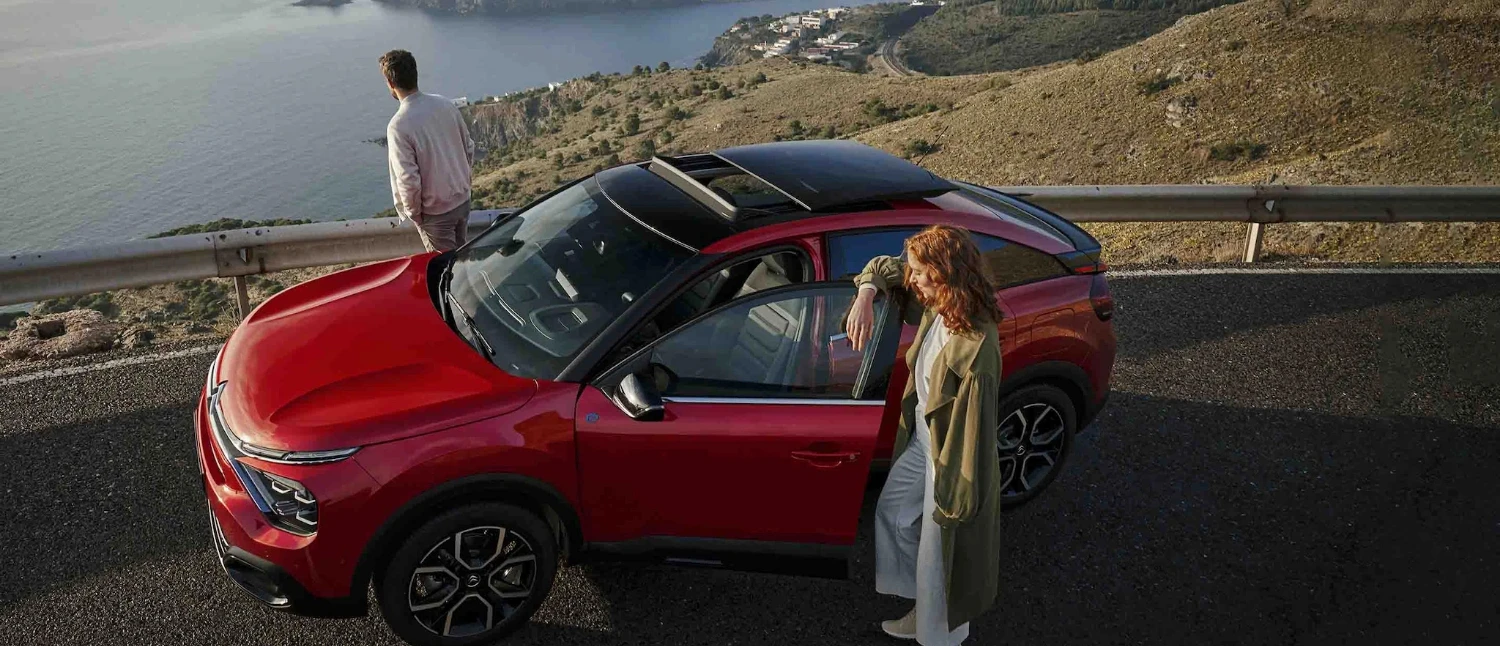 AUTOMATIC GEARBOX
Located in the central console, the new metal automatic gearbox control with its premium "guilloché" design offers 3 positions (R, N and D) to easily select reverse gear, neutral or forward. It also features two backlit push buttons. P to activate Parking mode and B to activate Brake mode to recover more energy during deceleration.
CHARGING CABLE STORAGE
New Citroen e-C4 - 100% electric has the same generous 380 litre boot as New C4. The boot area features a dedicated storage space for your charging cable under the floor. For convenience, the two-position floor can be held in place when lifted, making it easy to store your charging cable or other objects in this space.