CITROËN Ë-SPACETOURER ELECTRIC
Discover Citroën ë-SpaceTourer an experience of comfort, modularity, practicality and great interior volume.
AN MPV BUILT FOR YOU
Ë-Spacetourer electric
Citroën ë-SpaceTourer has a benchmark range of up to 330 KM. Quick to charge (up to 80% in 30 min), it will allow you to travel with your family or friends without any CO2 emissions.
3 Lengths
Thanks to its modular platform, Citroën ë-SpaceTourer comes in three lengths: two standard sizes - M (4.95m) and XL (5.30m) - and the very compact new XS size with a 4.60m long. All can accommodate up to 9 people on board.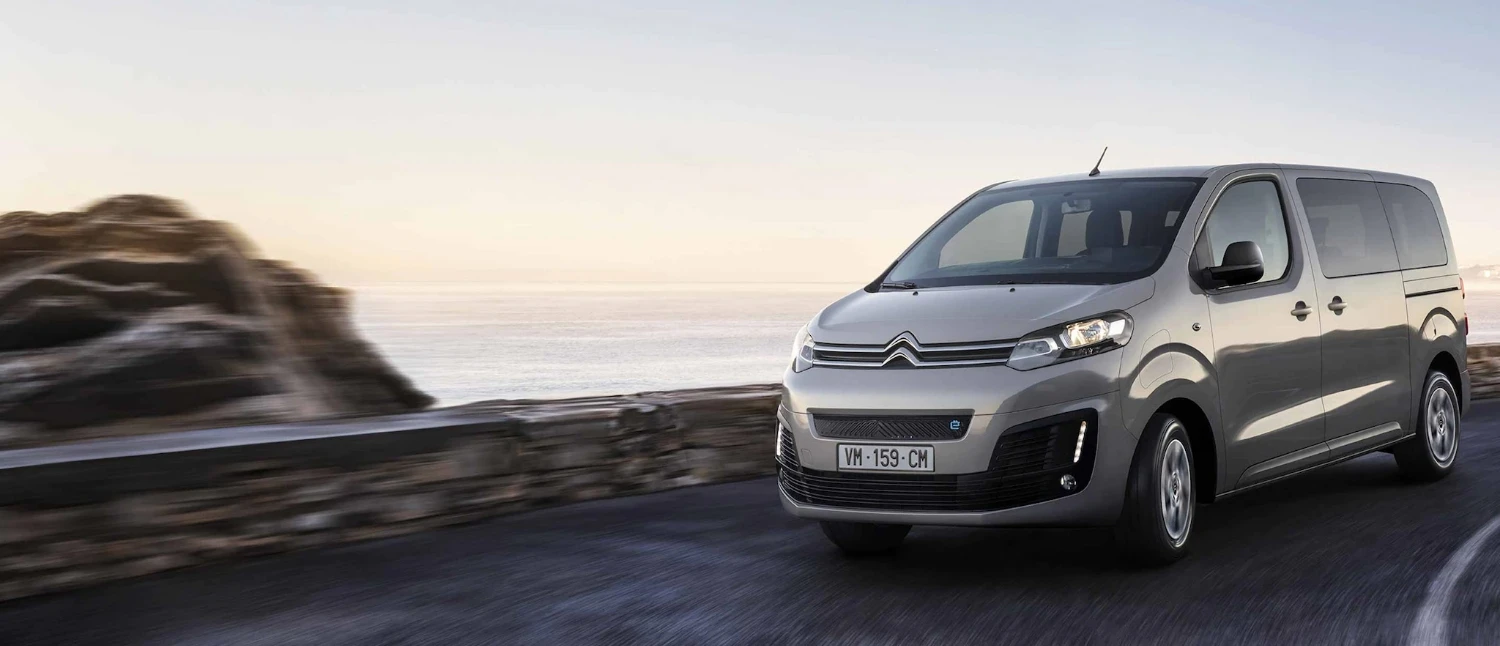 MPV WITH CHARACTER
Citroën ë-SpaceTourer is an MPV full of character that makes your life easier. In size MWB or LWB, its design is fluid, without aggressiveness while imposing confidence and robustness thanks to its volumes.
A Compact MPV
Up to 9 people
Citroën ë-SpaceTourer is a compact MPV that allows up to 9 people to travel without compromising on comfort, versatility and design.
A high-tech model with muscular lines and remarkable handling, it represents a modern vision of a segment that has evolved strongly to incorporate high-level vehicle standards.
The high front end of Citroën ë-SpaceTourer allows it to dominate the road and gives it all its character.
DISTINCTIVE DESIGN OF ELECTRIC CITROËN Ë-SPACETOURER
Citroën SpaceTourer stands out visually on the outside through:
The charging port on the left-hand front wing
An intermediate grille blank on the front end
The monogrammed "ë" on the right side of the grille and on the tailgate.
A CONVERTIBLE INTERIOR
Whatever you use it for, the Citroën ë-SpaceTourer adapts to all your needs. You can optimise the entire volume of the MPV by sliding all the seats, including the front passenger seat, to use its full volume, which reaches 4554 litres in the XL version!